Outperform your competitors by creating a high Performing Team
---
Make Smarter & Faster Decisions in 2022!
FlowyTeam empowers you to easy performance tracking, engaging & motivating employees, enabling fast personal & company growth.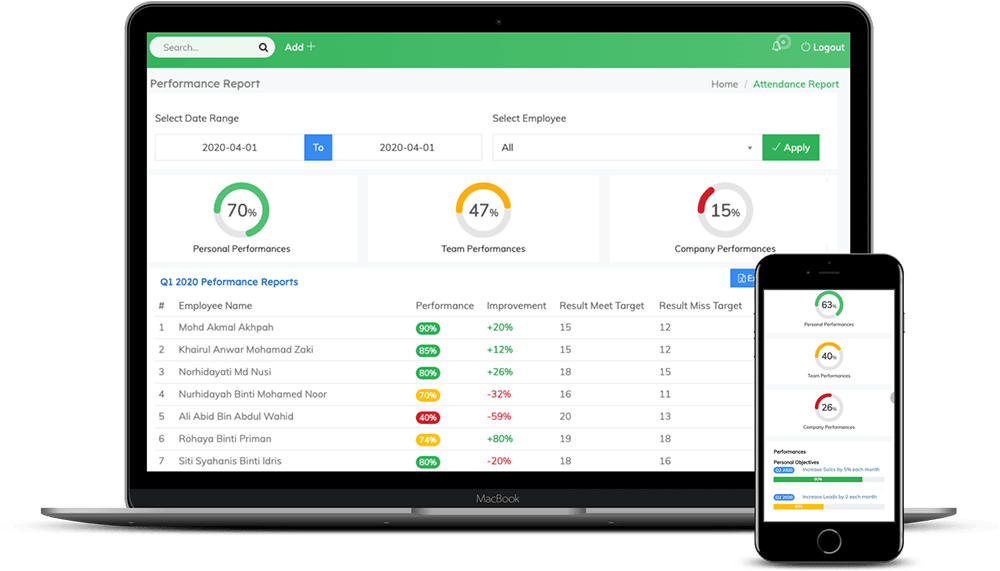 Here's What Others Are Saying About FlowyTeam

"Just Amazing!" - Kevin Wong, Director Powerwoosh
FlowyTeam helps our organization to increase our staff performance in the most effective way!

"I'm So Glad" - Jinie Kamal, CEO Impulse Studio
Now we can track our employee performance in real time and intervene when needed.

"Very Good" - Dennix Yeow, CEO Search Music
Bringing in a Performance Culture was my first priority. I could increase staff engagement and motivation via FlowyTeam.

"We're Impressed" - Antje-Ann Sturm, CEO 9Beaufort
After applying the performance management tool we could engage our employees in a much better way, specially during this tough time when everyone has been working from home.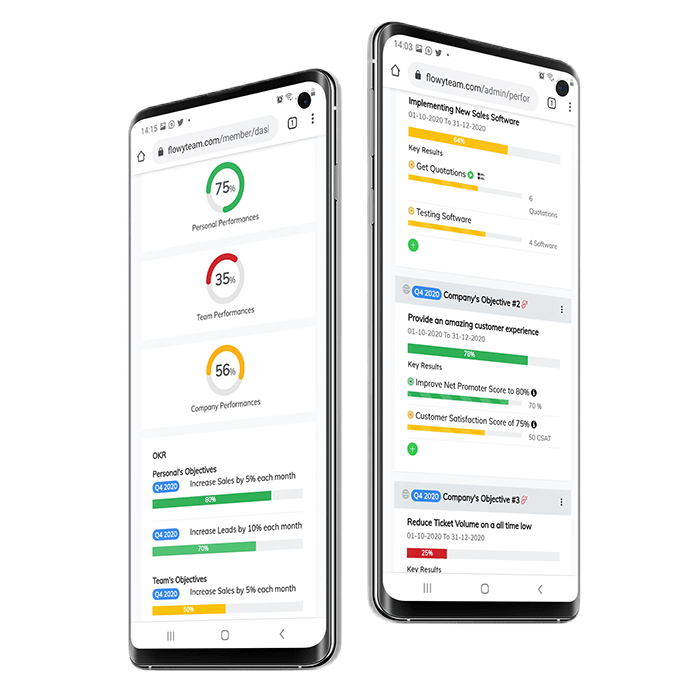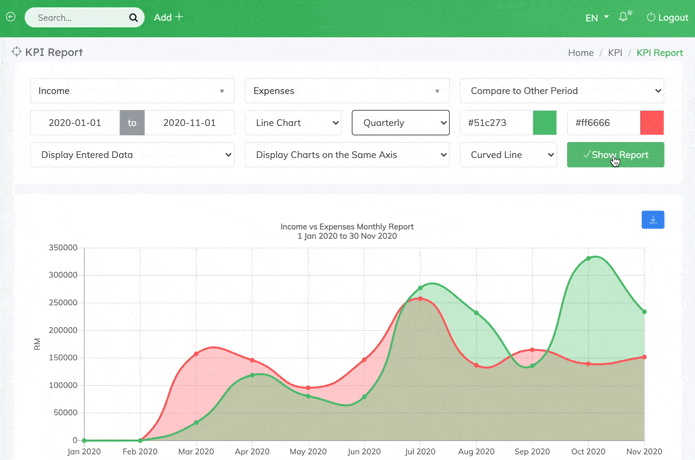 Improve Your Financial Results via:
KPIs: real-time team & employee performance tracking
OKRs: effective strategy execution
Reports: a click of a button to generate reports easily
Engagement: 360° review and regular check-in
Motivation: employee rewards
​ Efficiency: attendance & timelog
Book a Free KPI & OKR Coaching
Our specialized Team Performance Coaches are here for you to get the best start working with KPIs & OKRs for your team. Just book a 15-45 min free coaching covering specific performance topics valuable for your business.